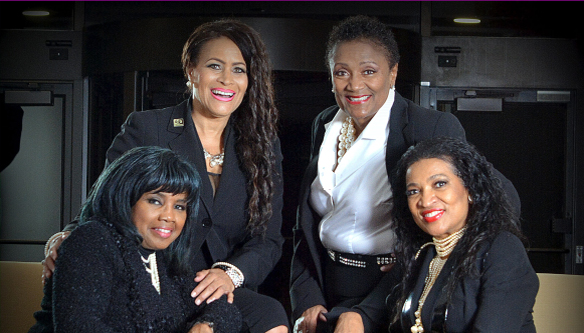 Women Helping Women To Connect
We are looking for women who understand the power we have to ignite our community and enrich our lives professionally, financially & socially.  Join S4SN as we continue to support, empower, motivate and encourage women to reach their fullest potential to live their best lives!.
Join Today!
Donate

Sisters 4 Sisters Network, Inc. (S4SN)
S4SN is a 501c3 non-profit membership-driven organization. The key to the organization's success is creating an empowerment, motivational and informative environment developed in a Spirit of Sisterhood. S4SN is confident that its future will continue to make a significant, positive and transformative impact on the women who make this powerful connection.
Our community outreach focuses on domestic violence and mental health to address preventive measures to decrease the number of cases which has been the real focus in the community. The organization realizes that there is a need to focus on issues that impact women and their families. Therefore, what better way to address these issues than in a comfortable networking environment.
We invite you to join us on this Journey of Sisterhood. Together, we can make a difference!
"Two words come to mind……..LIFE CHANGING!  Sisters 4 Sisters Network, Inc. (S4SN) is a powerful networking group who is dedicated to Helping Women To Connect with each other to empower the community! Whether it's your GED, Ph.D, or 501c3, new Career, finding your passion or otherwise; S4SN, you will be educated, inspired and empowered by these SISTERS! I am proud to be one of the Officers (Secretary), Historian and Emcee and I enjoy sharing S4SN with many women as well as raising funds and being an advocate for women's empowerment!" 
"I am a lifetime member because this organization provides women-owned business leaders and aspiring business owners with the tools, resources and the opportunity to excel and achieve greatness. "Women Helping Women to Connect" is our motto. The organization provides the opportunity for women to have a seat at the table and be in the right place at the right time. Our community programs range from providing meals to seniors to mentor young girls with dreams. S4SN is a community life changer and we celebrate all who change lives."
Membership has its privileges!
Log in to manage your profile information to ensure you get all the organization updates and upcoming events.
Manage Account